KT6 Tube fiber laser cutting machine designed for professional tube cutting, supports production of tube and profile of various shape. It works with Tubepro software seamlessly to realize technique setting, advanced toolpath generation and nesting for standard and special production need. So what is features of our tube fiber laser cutting machine?

1. Auto Find Tube Center in Production
KT6 tube fiber laser cutting machine can locate and offset tube deviation from chuck rotation center in production to guarantee a high cutting precision.
2.Workpiece and Floating Coordinates
Workpiece mode adopts zero point of a fixed position used in production of processed tube, for example, piercing holes on cutted tube. Floating mode takes zero point where it stands and allows user to start production freely.
3.3D Tube Delivering
One moving chucks and one fixed chuck in between are able to deliver tube in production to realize zero tail waste and save more material for customer.
4.Tube Holder
Long tube will bend down out of gravity, which requires holders supporting beneath. KT6 fiber laser cutting machine can control holders up or down in accordance with chuck position, also support alarm function for security. Holder function can also used for parts unloading purpose.
5.Corner Technique
KT6 tube fiber laser cutter designed technique to deal with difficulties in corner cutting. The proper setting of corner technique including gas pressure, laser peak power and duty cycle will improve and perfect corner production efficiency and quality.
6.Active Control at Corner Cutting
Z axis height following often unstable at corner position and damage corner quality. KT6 adopts look-forward strategy to control laser head up and down in corner turning by calculating lifting path via tube file in advance.
7.Quick Frog-Leap
KT6 pipe fiber laser cutting machine will optimize laser head lifting path and maintain XYW axes motions while laser head traveling to next toolpath to achieve high efficiency production.
8.Free Form Tube & Profile Production
Besides standard tube like square and round tube, KT6 also supports profiles and free form tube production of U/L/H/T channels, Obround, oval and polygon etc.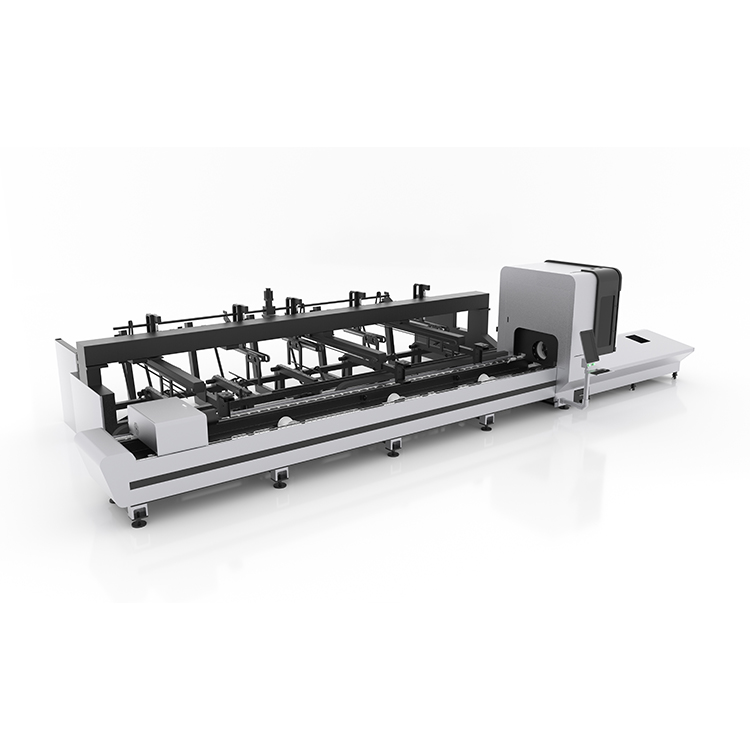 ---
Post time: Oct-13-2021