Fiber laser cutting machine with large cutting area is unlike any other flat sheet cutting system on the market. This machine is designed for maximum sheet sizes and maximum production. It's large sheet format capability enables the machine to cut a large number of work pieces in both thin and thick materials.
This machine is Germany BECKOFF system with everything you would expect from a mid to high end laser system. It features a Beckhoff control connecting the CNC via EtherCat bus control providing quick signalling and high-accuracy of sync, especially for high-speed cutting, Precitec Procutter head, all German rails and running gear mounted on strong machine bed for maximum stability and accuracy.
Bevel cutting option now available allow bevels to 45 degrees.
Highly productive system packed full of time saving features and locally supported.
The large are fiber laser cutting machine has laser powers ranging from 4kW to 30kW and table sizes from 12.5m x 3.2m to 24.5m x 3.2m.
Packed with sensible production orientated features to maximise your productivity.
BASIC SPECIFICATIONS:
13m x 2.5m / 16.5m x 3.2m / 12.5m x 3.2m cutting area
4kW – 30kW IPG or Max Photonics Laser
German Precitec Laser Head with auto focus
Atlanta (German) Rack & pinion With Beckoff drive (X & Y), ballscrew (Z)
Auto lubrication system
Max. Acceleration 0.8G
Positioning accuracy 0.05mm/m
Reposition accuracy  0.03mm
Max. moving speed 200m/min
Min. line width 0.1mm
Beckoff control (German) with inbuilt internet system support and remote monitoring
Japan N2 and O2 gas regulators , hoses and floor mounted stand
Exhaust fans (floor mounted)
3 years warranty warranty
OPTIONS — Laser powers – 30000w/20000w/15000w/12000w/8000w/6000w/4000w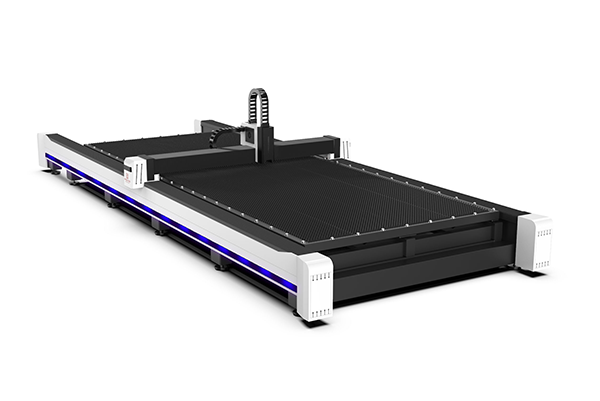 ---
Post time: Oct-08-2021